Surprise! is the 22nd episode of Lydia Bennet!, and the third episode in the Las Vegas Arc.
Lydia opens up the video by sarcastically saying that she got married, and that she got pregnant with triplets. Lydia then says "Just Kidding", mocking the viewers for stating that bad stuff would happen to her, in reference to Lydia Bennet from Pride and Prejudice. She then proceeds to degrade her friends who had gone to a museum instead of partying out the new year, and then mentions a guy, whom she decides to call, so as to hangout with someone without making Mary think that she only hangs out with her when her siblings are gone.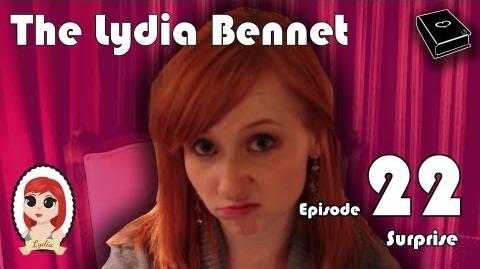 Ad blocker interference detected!
Wikia is a free-to-use site that makes money from advertising. We have a modified experience for viewers using ad blockers

Wikia is not accessible if you've made further modifications. Remove the custom ad blocker rule(s) and the page will load as expected.