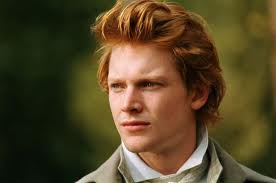 Mr. Charles Bingley is a friend of Fitzwilliam Darcy. He is a lively, charismatic, good-natured and rich man of twenty-two years of age. He has five sisters, two of which (Caroline Bingley and Mrs. Hurst) are staying with him at Netherfield Hall. Through the plot of the novel, he falls in love with and marries Jane Bennet
Ad blocker interference detected!
Wikia is a free-to-use site that makes money from advertising. We have a modified experience for viewers using ad blockers

Wikia is not accessible if you've made further modifications. Remove the custom ad blocker rule(s) and the page will load as expected.